Toñifruit organic products are a guarantee of quality and commitment
Toñifuit has been producing and marketing quality ORGANIC citrus fruits, pomegranate, stone fruit and grapes for four generations.
We have our own plantations of nearly 1,000 hectares with extra early varieties such as Lemon primofiori 95, Satsuma Iwasaki, Clementine Clemenruby, Orange Navel, Valencian Pomegranate and Pomegranate Smith. We also have late varieties such as Lemon Verna, Mandarine Nadorcott, Tango, Murcott, Orange Summer Navel Powell, Chislett, Pomegranate Mollar and Pomegranate Rubi.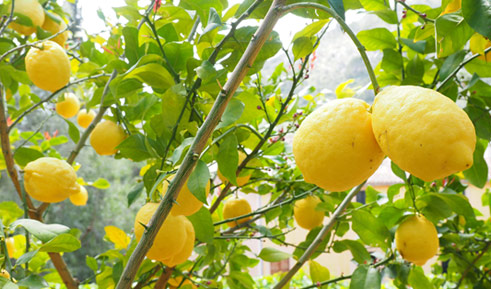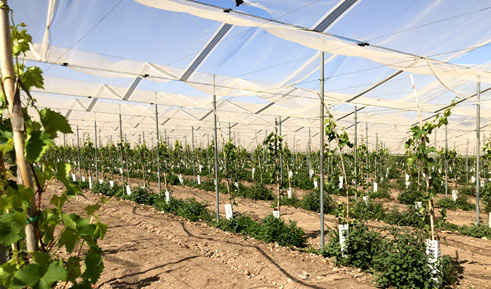 Research (R+D+i) is important, carrying out dozens of tests each year to improve quality (e.g. biodynamic agriculture). We are committed to patented and innovative varieties such as the navel M7, which is earlier than the navelina, and the extra mollar pomegranate, which is deep red in colour, or seedless clementines and seedless extra early grapes.
The fruit is handled delicately in modern facilities, serving both large chains and small shops for twelve months.
We make any type of packaging such as bulk, boxed, net, girsac, flow pack and trays.
From the origin, tradition, modernity and 100% organic quality.
ORGANIC FRUITS

— COLLECT PERIOD
| | | | | | | | | | | | | |
| --- | --- | --- | --- | --- | --- | --- | --- | --- | --- | --- | --- | --- |
| Fine Lemon 49 y 95 Eco/Bio/Organic | | | | | | | | | | | | |
| Fine Lemon Eco/Bio/Organic | | | | | | | | | | | | |
| Verna Lemon Eco/Bio/Organic | | | | | | | | | | | | |
| Bears Lime Eco/Bio/Organic | | | | | | | | | | | | |
| Navelina Orange Eco/Bio/Organic | | | | | | | | | | | | |
| Lanelate Orange Eco/Bio/Organic | | | | | | | | | | | | |
| Valencia Late Orange Eco/Bio/Organic | | | | | | | | | | | | |
| Summer N. Powell Orange Eco/Bio/Organic | | | | | | | | | | | | |
| N. Summer Chislett Orange Eco/Bio/Organic | | | | | | | | | | | | |
| Sanguina Orange Eco/Bio/Organic | | | | | | | | | | | | |
| Satsuma Iwasaki Eco/Bio/Organic | | | | | | | | | | | | |
| Oronules Tangerine Eco/Bio/Organic | | | | | | | | | | | | |
| Clemenruby Tangerine Eco/Bio/Organic | | | | | | | | | | | | |
| Clemenules Tangerine Eco/Bio/Organic | | | | | | | | | | | | |
| Clemenvilla Tangerine Eco/Bio/Organic | | | | | | | | | | | | |
| Nadorcott Tangerine Eco/Bio/Organic | | | | | | | | | | | | |
| Tango Tangerine Eco/Bio/Organic | | | | | | | | | | | | |
| Murcott Tangerine Eco/Bio/Organic | | | | | | | | | | | | |
| Redblush Grapefruit Eco/Bio/Organic | | | | | | | | | | | | |
| Star Ruby Grapefruit Eco/Bio/Organic | | | | | | | | | | | | |
| Valenciana Pomegranate Eco/Bio/Organic | | | | | | | | | | | | |
| Mollar Pomegranate Eco/Bio/Organic | | | | | | | | | | | | |
| Smith Pomegranate Eco/Bio/Organic | | | | | | | | | | | | |
| Ruby Pomegranate Eco/Bio/Organic | | | | | | | | | | | | |
| Wonderfull Pomegranate Eco/Bio/Organic | | | | | | | | | | | | |
| Acco Pomegranate Eco/Bio/Organic | | | | | | | | | | | | |
| Seedless White Grape Eco/Bio/Organic | | | | | | | | | | | | |
| Seedless Red Grape Eco/Bio/Organic | | | | | | | | | | | | |
| Carioca Paraguayan Eco/Bio/Organic | | | | | | | | | | | | |
| Flariba Nectarine Eco/Bio/Organic | | | | | | | | | | | | |
| Astoria Peach Eco/Bio/Organic | | | | | | | | | | | | |
| Mikado Apricot Eco/Bio/Organic | | | | | | | | | | | | |
| | | | | | | | | | | | | |
| Citrus Caviar Eco/Bio/Organic | | | | | | | | | | | | |
| | | | | | | | | | | | | |
| | | | | | | | | | | | | |
| | | | | | | | | | | | | |
| | | | | | | | | | | | | |
| Watermelon Eco/Bio/Organic | | | | | | | | | | | | |
Guarantee of natural quality